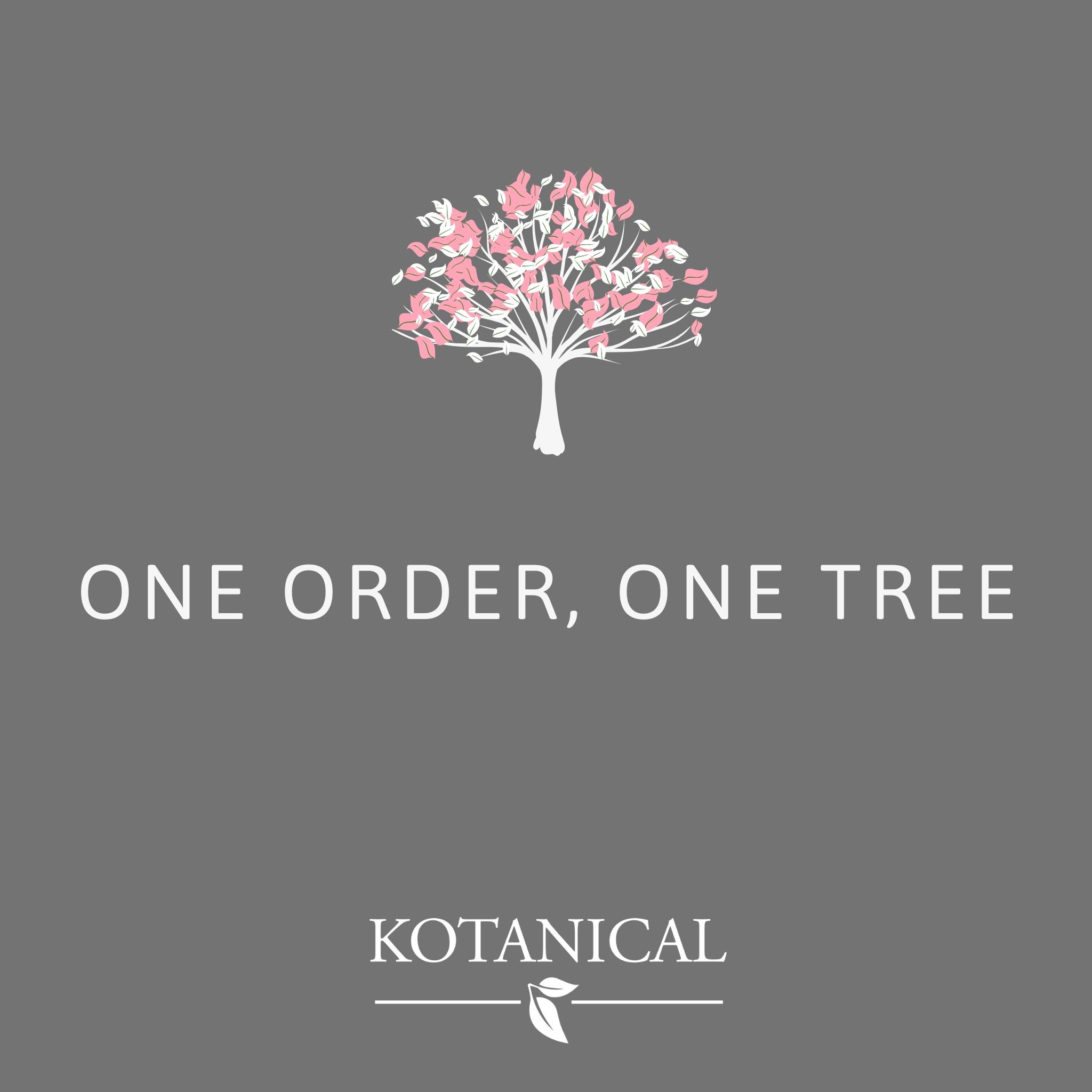 When you order your Essential Oils and Diffusers from Kotanical, we plant a tree - One order, One Tree. As some of you may know I am committed to making my business work with our environment. Whether this is by working only with organic ingredients, reducing plastic use, introducing bottle return initiatives, Growing peppermint here in Ireland, Being the first to start manufacturing essential oils here in Ireland, Working with growers in Ireland and ensuring all packaging is recyclable when possible
I am always looking for ways to make my business more sustainable and environmentally friendly. So now I have decided Kotanical is going to plant trees.
One Tree Planted
To achieve this I have partnered with OneTreePlanted, a US based non-profit organisation focused on global reforestation. Working in South America, Asia, North America, and Africa, OneTreePlanted is focused on helping reforestation from forest fires and floods, as well as creating jobs, building communities, and protecting habitat for biodiversity. Every tree planted benefits air, water, biodiversity, sustainability, health, and climate.
How it Works
When you place an order an app from OneTreePlanted will automatically tally your order to my account with One Tree Planted - for every order Kotanical contributes 1 EURO which pays for the planting of 1 Tree. At the end of each month, OneTreePlanted invoices Kotanical for the orders placed that month. For transparency I will publish the receipt from OneTreePlanted, and report on how many trees have been planted that month - thanks to your orders.
There is no cost to you in this program - it is a commitment to give from Kotanical.The website now shows a widget from OneTreePlanted to show this program is active.The next time you order - we will plant a tree together.
Thank you!
Karl