Our Favourite Ways To Use Essential Oils
Our organic, cruelty-free oils aren't just pleasant scents that you can use to replace candles or air fresheners, they are multi-purpose products that can be used to enhance or replace multiple products around your home.
Here are some of our favourite ways to use Kotanical essential oils:
Aromatherapy is one of the most popular uses for essential oils. Add 10-15 drops to your diffuser with 100ml water to fill any room in your home with your favourite scents. (Or add multiple oils and create your own signature blend!) Alternatively, you can rub essential oils on your palms and hold over your mouth, inhaling deeply. We love to use Peppermint Oil this way to clear congestion and aid breathing.
Essential oils can be used to enhance skincare and haircare. In fact, many of our oils make great enhancements to your moisturisers and serums. Add 5-10 drops to a carrier oil, such as Coconut, Almond or Jojoba oil to safely use on the body. Our recommendation? Frankincense Oil. It is a multi-purpose wonder that can help reduce acne blemishes, the appearance of large pores, prevent wrinkles, as well as lift and tighten skin to naturally slow signs of ageing. Read more about Frankincense Oil in our blog.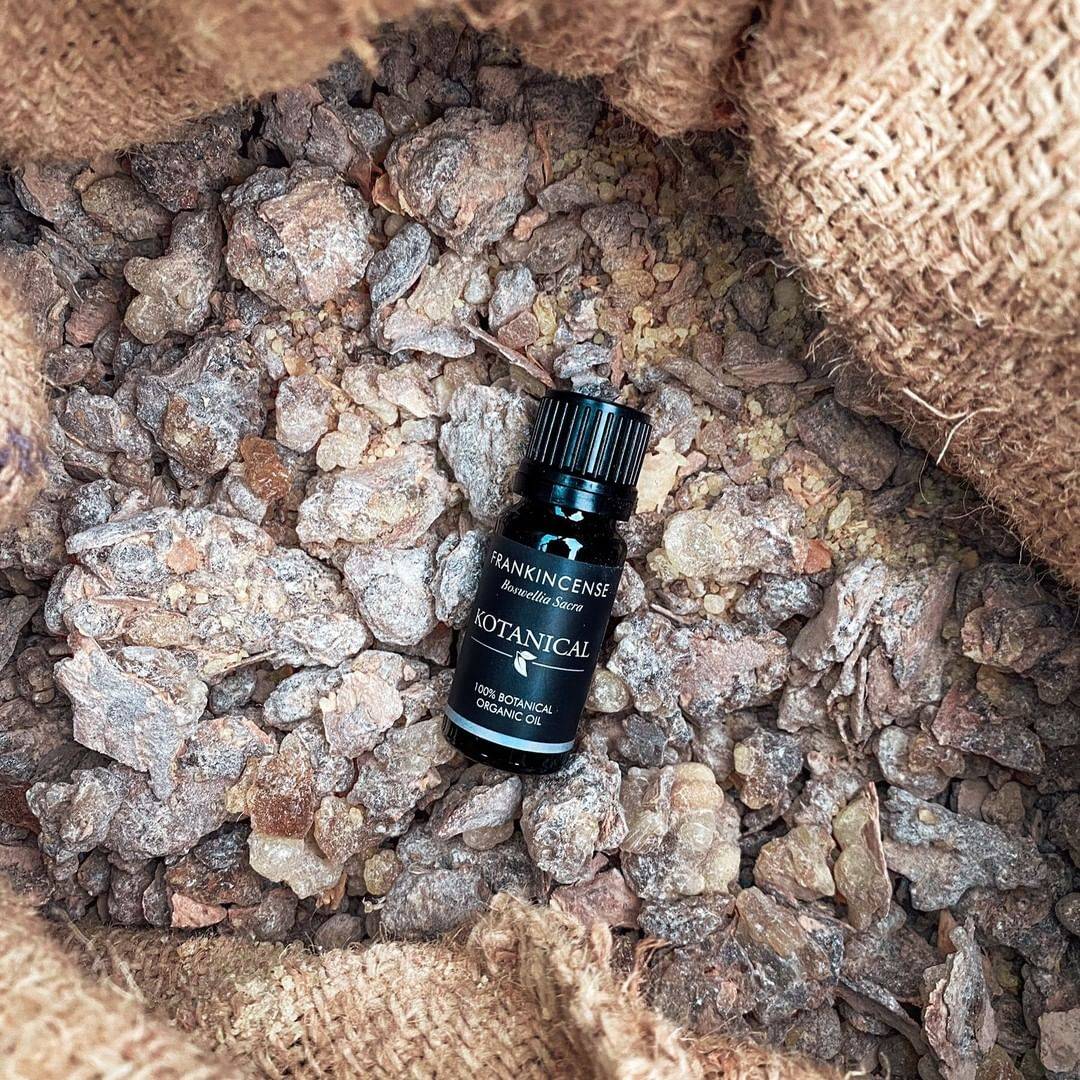 Add 5-10 drops of your favourite Essential Oil to your bath for an immersive aromatherapy bath. Use with Epsom salts or Himalayan Salts and a few drops of Coconut or Jojoba Oil for the ultimate relaxation experience.
Ensure effective cleaning within your home without any of these chemical nasties. Citrus oils are one of the best types of essential oils to use here, thanks to their disinfecting, antiseptic and anti-fungal properties. Read our 5 Spring Cleaning Essential Oil Recipes here.
Essential Oils can provide internal benefits, as well as the obvious external. Add a few drops of Lemon oil to your water to help boost your immune system and aid digestion. Alternatively, there are many oils that you can add to your favourite recipes for both flavour and health benefits. We recommend adding them towards the end of your cooking time to ensure maximum potency.