Orange Oil: Why Everyone is Talking About it
Wild Orange Essential Oil is our top pick for World Health Day 2020
Although celebrated on 7 April ever year, we find ourselves looking out on the landscape surrounding World Health Day quite differently for 2020. We are in the midst of global pandemic. This year, we are being told to practice social distancing, to stay indoors, and to avoid human interaction outside of our own household. It feels unnatural to lock ourselves away when our instincts constantly remind us to do the opposite, especially when trying to maintain our own health and wellbeing. However, this is for the greater good and we must remind ourselves that, in all of its forms, pain is only ever temporary.Here at Kotanical, we are trying to alter our approach to wellness over the coming weeks and months as we adjust to our new circumstances. We're trying to bring the outdoors indoors, wherever and whenever we can. That's why Wild Orange Oil is our pick for this year's World Health Day.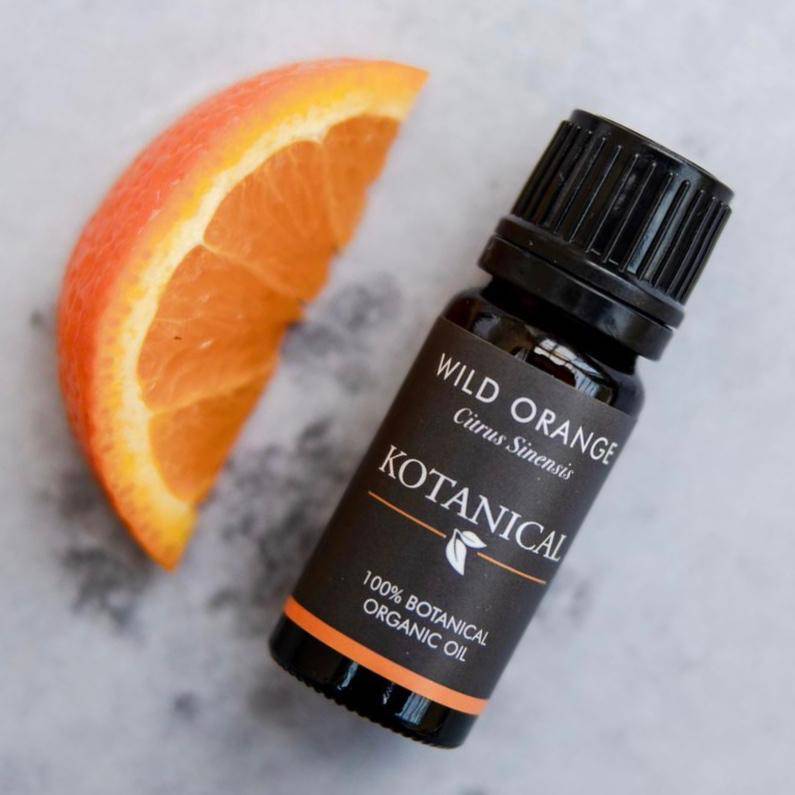 Also known by its botanical name, Citrus Sinesis, this all-rounder is created by cold compressing the peel of sweet oranges. There has already been a recent surge in the popularity of this oil. (No doubt because we have all become more focused on hand sanitization and home cleaning.) However, this is only one of the many ways that it can be used… and there are so many other reasons why it should be trending. We love the instantaneous effect it has when diffused in the home, creating a fresh and energizing atmosphere for yourself and those around you. It also has multitude of positive physiological effects, decongesting our skin and boosting our immune system.The very best part? It's only €10.

Why is Wild Orange Essential Oil Good for You?
1. It Has an Uplifting Emotional Effect.

Bring the outdoors indoors with this floral, citrus scent. It promotes an increase in energy and purifies the air, making it the perfect essential oil for home-working and living spaces.

2. It Relieves Anxiety and Stress.
Wild Orange oil contains a molecule called Myrcene. Myrcene has a light sedative effect for both the body and mind. (It is also found in CBD oil.) The inhalation of Wild Orange has been proven to lower the pulse rates, making it as relaxing as it is uplifting.

3. It Has Anti-Inflammatory Properties.
Overdoing it with the home workouts? Wild Orange can help with joint pain, sore muscles and swelling. Paired with its relaxing qualities, it can also help you to get a better night's sleep. Its anti-inflammatory properties are also another great reason to use a few drops of the oil in your favourite recipes. The oil can ease upset stomachs and there are also studies to suggest that it can increase exercise performance and aid weight loss.



4. It's Antioxidant Rich.

No, 'antioxidant' is not just a buzzword. Our bodies are prone to 'oxidative stress' thanks to everyday factors: alcohol, pollution, stress… (do we need to go on?) Our immune system can be particularly vulnerable to this stress and it can then cause something known as free radical damage. Any products containing antioxidants work to obliterate these free radicals and leave our bodies performing as they should be.The same also applies to our skin and hair. Wild Orange Essential Oil can clear congestion and encourage hair growth. (It also smells AMAZING.)



5. It's Naturally Antibacterial and Antiseptic.

Wild Orange oil is non-toxic, which means that it greatly reduces the need for bleach and other harmful chemicals in the home. Its antibacterial and antiseptic properties make it the perfect ingredient in multipurpose cleaners and disinfectants, while its strong, fresh smell also makes it popular for use in soaps and toiletries.



How to Use Wild Orange Essential Oil

Add 10-15 drops to promote wellness and positivity for everyone in your home. The quickest way to reap the majority of Wild Orange benefits with very little elbow greese. Why not try our 5-Star reviewed Oil Diffuser Bundle (saving €20) which contains a Diffuser, Wild Orange, Lemongrass and Lavender Essential Oils.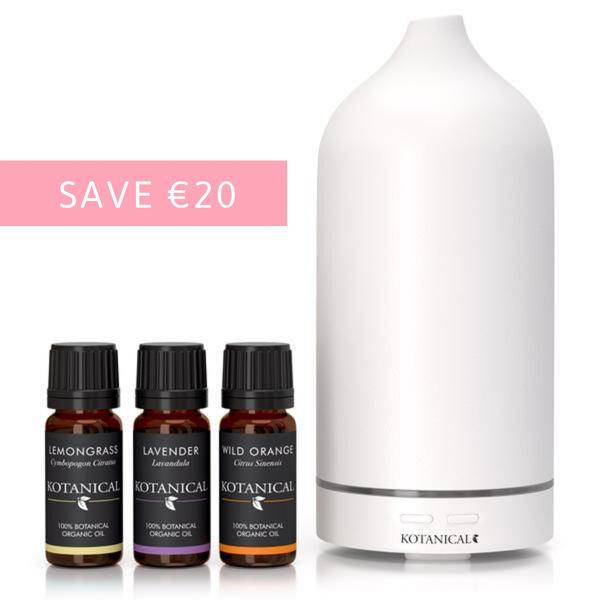 2. In Homemade Cleaning Recipes.

Our Essential Oils are 100% Organic Certified Cruelty Free by the leaping Bunny Program with true wellness benefits to help you sleep better, stress less, boost your energy or lift your mood.
KOTANICAL: Little Drops Of Oil, Big Difference.