Diffuser Blends: What Essential Oils Work Well Together?
Every essential oil has its own unique benefits; they can purify the air, boost your immune system or lift your mood. So, why limit yourself to the benefits from one essential oil at a time? We've put together some brand-new Essential Oil Diffuser Blends, each with at least three oils carefully curated and blended to create their own individual ambience.


FOREST – Create a Clear and Calm Environment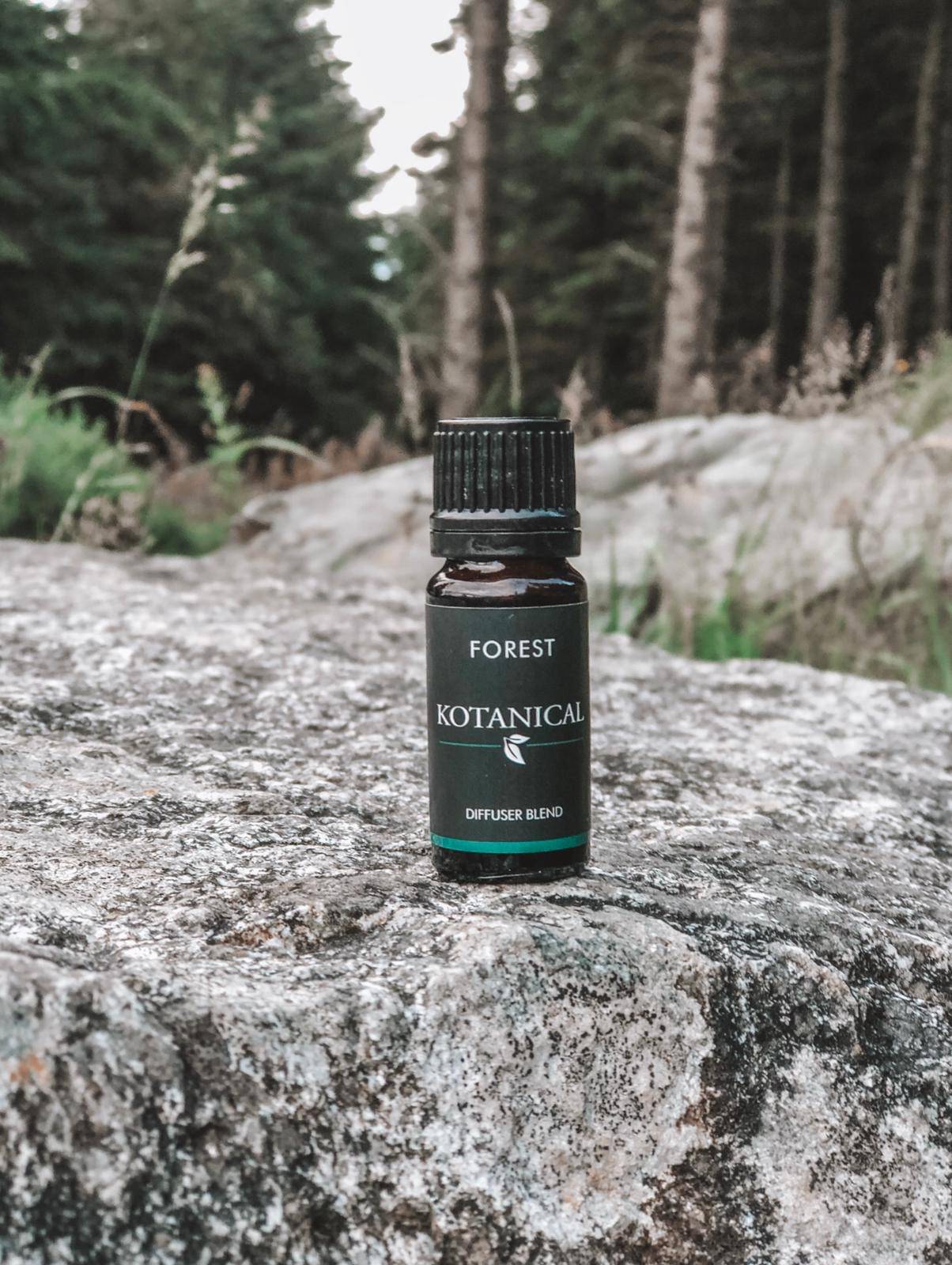 What's in it?
Irish Douglas Fir. Grown in County Cork and distilled by Kotanical Founder, Karl, this all-Irish oil cleanses the air and offers respiratory support. Breathing difficulties can often be a physical symptom of stress, which is why an oil that brings the natural and familiar scents of forests indoors can promote a calming environment.
Petitgrain. This citrus oil is distilled from the Bitter Orange Tree. (The flowers from the same tree can also be extracted to make Neroli, a famous fragrance associated with the likes of Tom Ford, Jo Malone and Calvin Klein.) Petitgrain contains linalyl acetate which is also found in Lavender and has relaxing properties that can act as a natural sleep aid.
Black Wild Spruce. Spruce essential oils work so well because they are energising and stimulating like citrus oils, yet relaxing and calming like floral oils. They really are the best of both worlds! This crisp and fresh oil is rich in monoterpenes that can clear sinuses, ease lung ailments such as asthma and bronchitis, as well as relax the mind.


FLORAL – Create a Relaxing Environment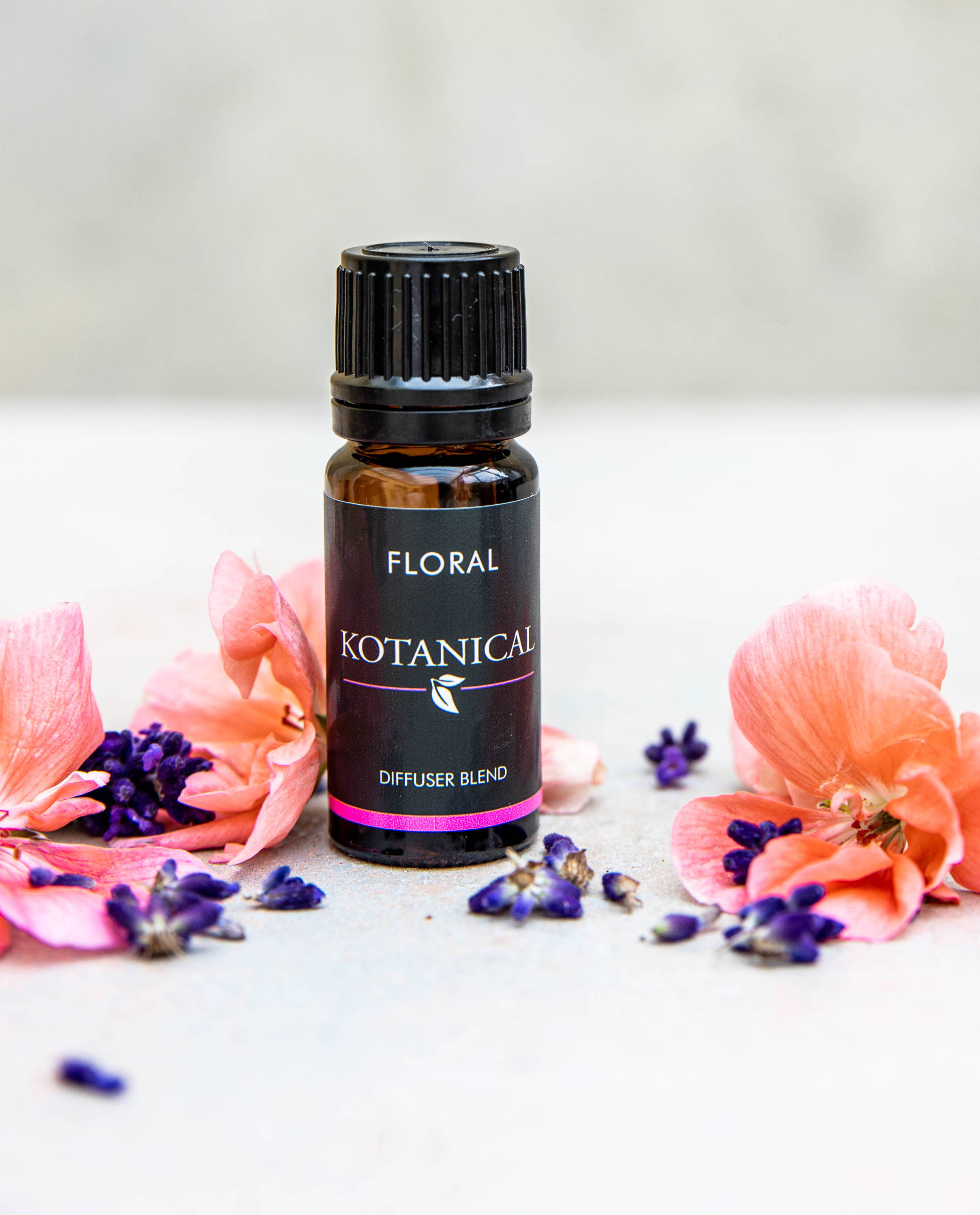 What's in it?
Lavender. This is arguably one of the most versatile essential oils out there. When we added Lavender to this blend, we envisaged creating a dreamy, relaxing environment that would encourage a good night's sleep. Lavender is a natural sleep aid and has been proven to increase deep-wave sleep.
Geranium Bourbon. This particular type of geranium oil has a rich, well-rounded scent that 'balances' the mind and creates the right atmosphere for sleep. You can read more about why we recommend using Geranium Bourbon to help you get your 8 hours in our blog '5 Essential Oils for a Better Night's Sleep'.
Ylang Ylang. Our most requested essential oil! When you look at the benefits of this floral scent, it's no wonder why. Research shows that Ylang Ylang actively tackles feelings of anxiety and depression. It's a popular mood booster… but perhaps less well known for the powerful properties that make it an aphrodisiac. (Well, we couldn't not put it in a blend designed for use in the evening, could we?)
Floral Diffuser Blend. €20. Buy Now.


SPRING – Create an Uplifting Environment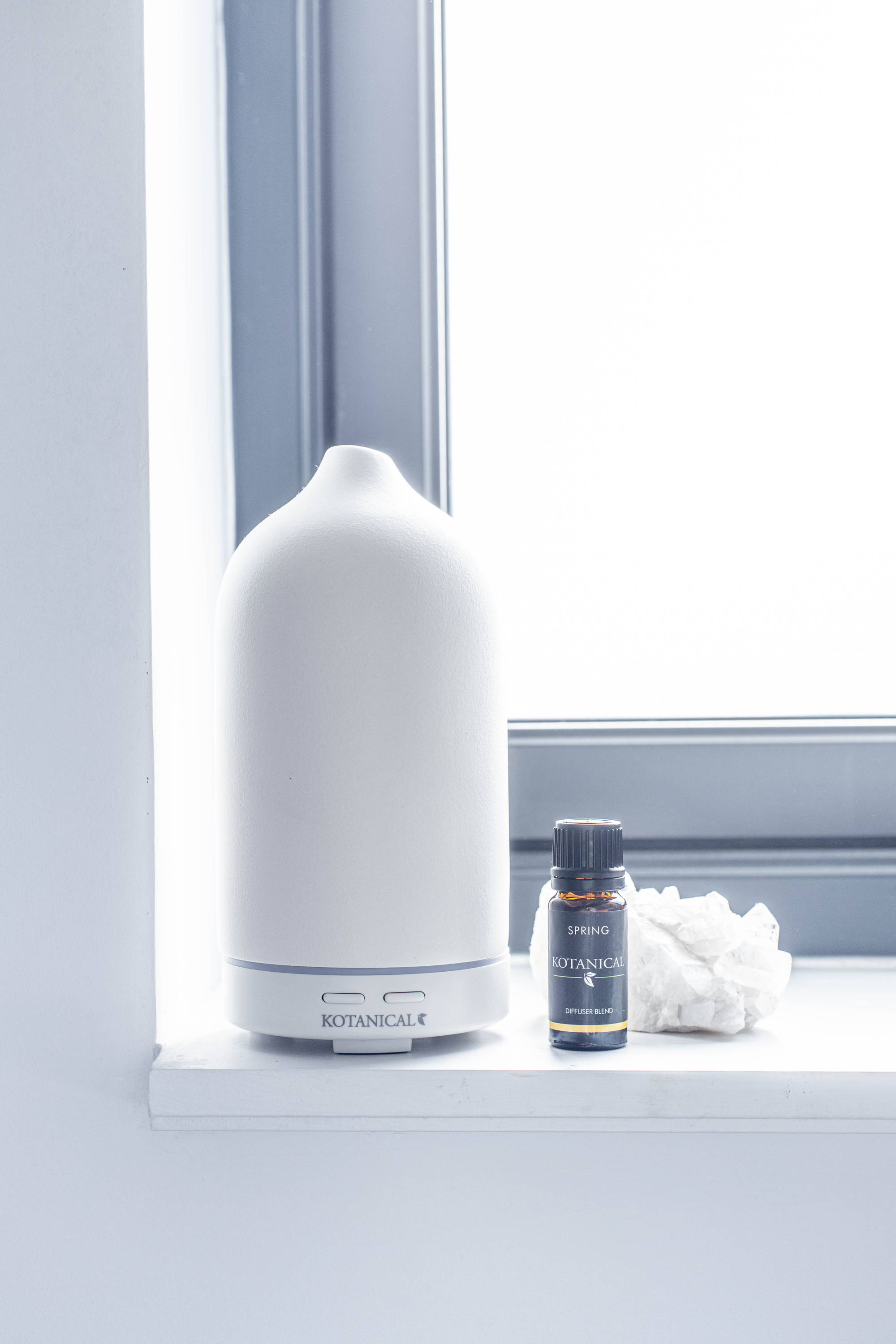 What's in it?
Grapefruit. Grapefruit Essential oil has both mental and emotional benefits. It's a natural energizer that clears brain fog and stops mental fatigue. It can even help a hangover! Studies also suggest that it can improve our reactions and make us more alert. In terms of emotional benefits, all citrus oils generally support calm behaviour. Grapefruit, in particular, can reduce stress levels by lowering blood pressure.
Lime. Often used as an internal and external cleanser, Lime oil purifies the air and has mood-boosting qualities. One of the main compounds in lime essential oil increases the release of monamines in the brain. Well-known examples of monamines would be dopamine and serotonin, the 'mood-enhancing' chemicals.
Bergamot. This oil is popular for its strong flavour. (It gives Earl Grey its distinctive taste and can often be found in fragrances, cosmetics and toiletries.) In traditional Chinese medicine, Bergamot Essential Oil was believed to rebalance the flow of energy within the body. It can also reduce feelings of fatigue, increase energy levels and reduce any nervous tension, thanks to its high quantity of flavonoids. 

Spring Diffuser Blend. €20. Buy Now.
You can purchase all three of our new Diffuser Oil Blends in our Diffuser Scents Bundle. Normally €60 but available for €50 for a limited time only.